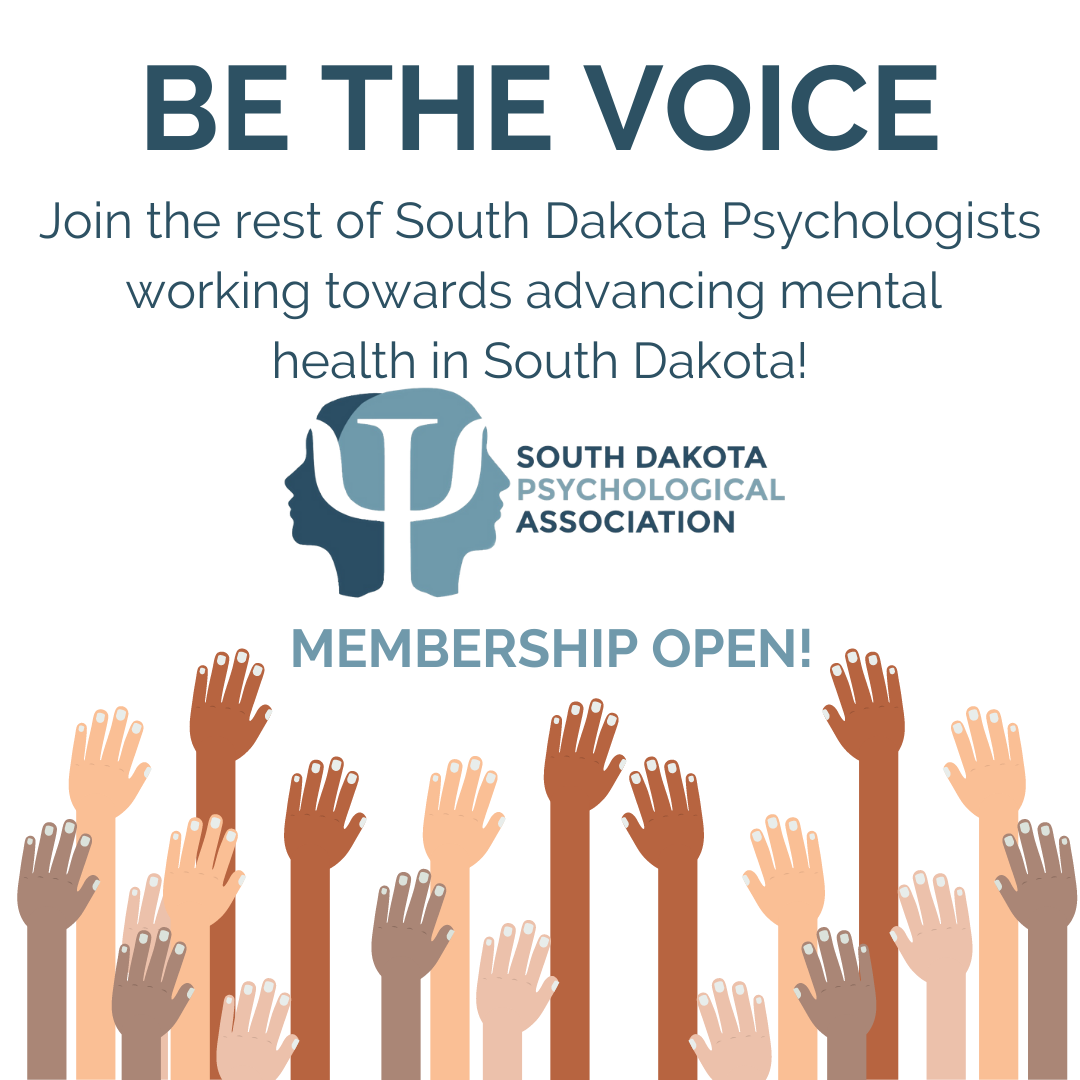 Your Membership Is Your Voice!
DIVISION 1 PRIVATE PRACTICE – $75.00
DIVISION 1 STUDENT – $5.00
FOUR OR MORE YEARS POST DOCTORATE – $225.00
FIRST 3-YEARS POST DOCTORATE – $125.00
ASSOCIATE MEMBER – $100.00
Individuals who are full members of allied associations, who hold a Master's degree or at least 2 years of graduate work in psychology, or who qualify as Association members of the American Psychological Association (APA).
EMERITUS STATUS – $100.00
Individuals of retired status who have been involved in SDPA executive functions at some time in their career or who have provided distinguished service in psychology in South Dakota.
ACADEMIC MEMBER – $175.00
STUDENT MEMBER – $30.00
Individuals who are enrolled in an undergraduate or graduate program in psychology.
Interested in joining the Membership Committee? Let us know!