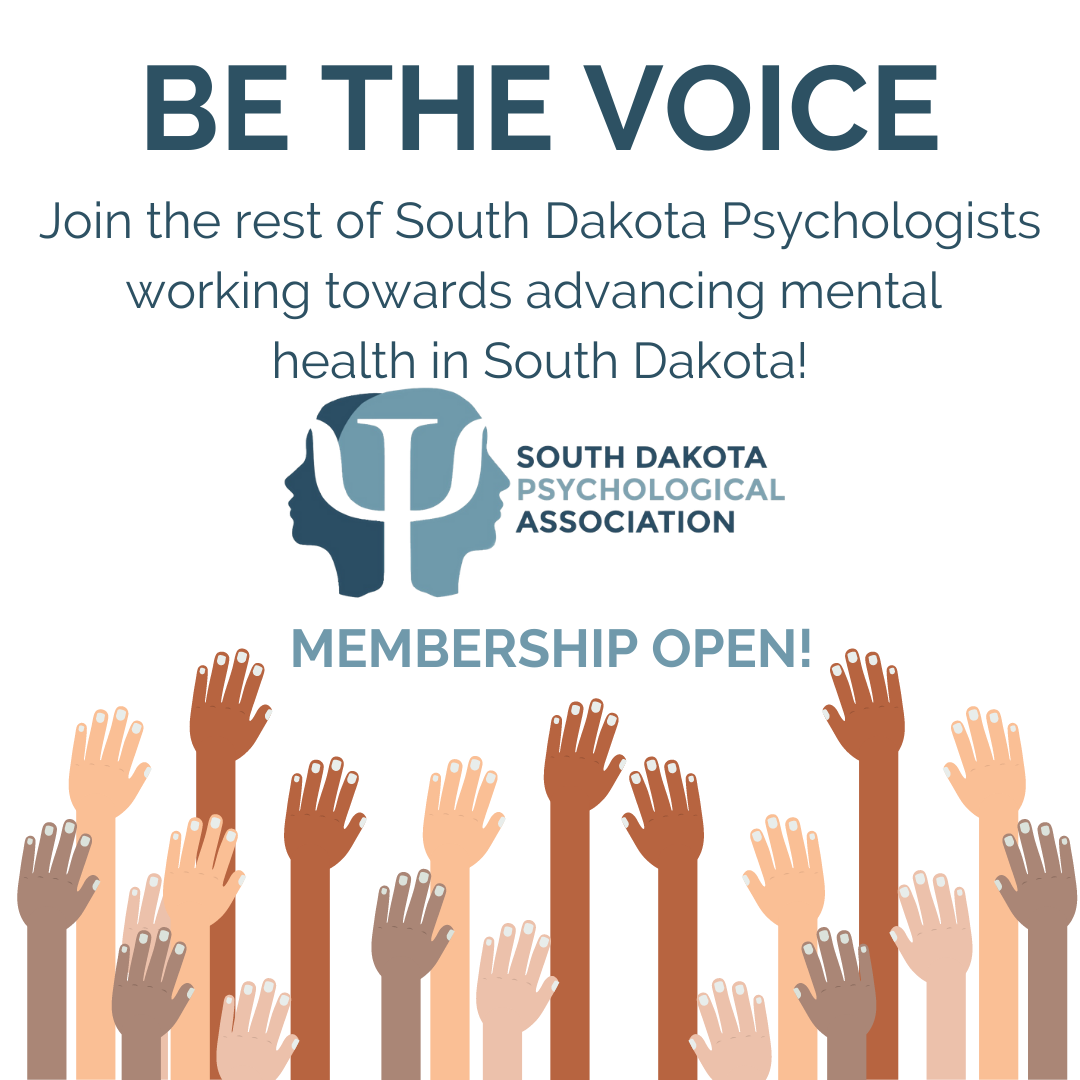 Membership Types & Dues
---
4+ YEARS POST DOCTORATE – $225.00
---
FIRST 3-YEARS POST DOCTORATE – $125.00
---
ASSOCIATE MEMBER – $100.00
Individuals who are full members of allied associations, who hold a Master's degree or at least 2 years of graduate work in psychology, or who qualify as Association members of the American Psychological Association (APA).
---
EMERITUS STATUS – $100.00
Individuals of retired status who have been involved in SDPA executive functions at some time in their career or who have provided distinguished service in psychology in South Dakota.
---
ACADEMIC MEMBER – $175.00
Psychology professionals involved in education, university roles, or similar positions
---
STUDENT MEMBER – $30.00
Individuals who are enrolled in an undergraduate or graduate program in psychology.
---
Membership Add-Ons
Division 1 Membership
SDPA members who choose to become Division 1 members provide essential support for SDPA's legislative and public policy advocacy services.
PRIVATE PRACTICE – $75.00
4+ Year Membership W/ Division 1 Dues – $300.00
---
STUDENT – $5.00
Interested in joining the Membership Committee? Let us know!