APA has a new webpage for psychologists who want to offer assistance to people recovering from Hurricane Harvey.
CLICK HERE to learn more about how you can help.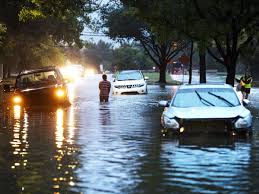 The Executive Director of the Texas State Board of Examiners of Psychologists recently emailed licensees in Texas with the following message:
"In accordance with Governor Abbott's disaster proclamation issued as a result of Hurricane Harvey, the Texas State Board of Examiners of Psychologists has suspended those portions of Rule 463.27 that could prevent, hinder, or delay access to mental health treatment for the areas affected by Hurricane Harvey. Effective immediately, individuals licensed to practice psychology in another jurisdiction may apply for an emergency temporary license from this agency under Rule 463.27. Upon submission of documentation of current licensure and good standing in another jurisdiction, this agency will issue an emergency temporary license valid for 120 days, or until the Governor's disaster declaration is lifted or expired. A copy of the application for an emergency temporary license may be obtained by clicking here: Temporary License Application. Please share this email with any non-Texas colleagues you feel may be interested in volunteering their services for the victims of Hurricane Harvey."
If you have a different license type and/or wish to assist in Louisiana, please contact the appropriate board.  The worst way to help is to show up unannounced as a free agent. You can reach out to the Texas Psychological Association's Disaster Resource Network Coordinator, Dr. Rebecca Hamlin at rj.hamlin@earthlink.net if you need help being directed to the appropriate Red Cross contact.  If you have further questions for APA about helping during this or other natural disasters, please email pracpr@apa.org.
The Psychological First Aid Field Operations guide is available online.