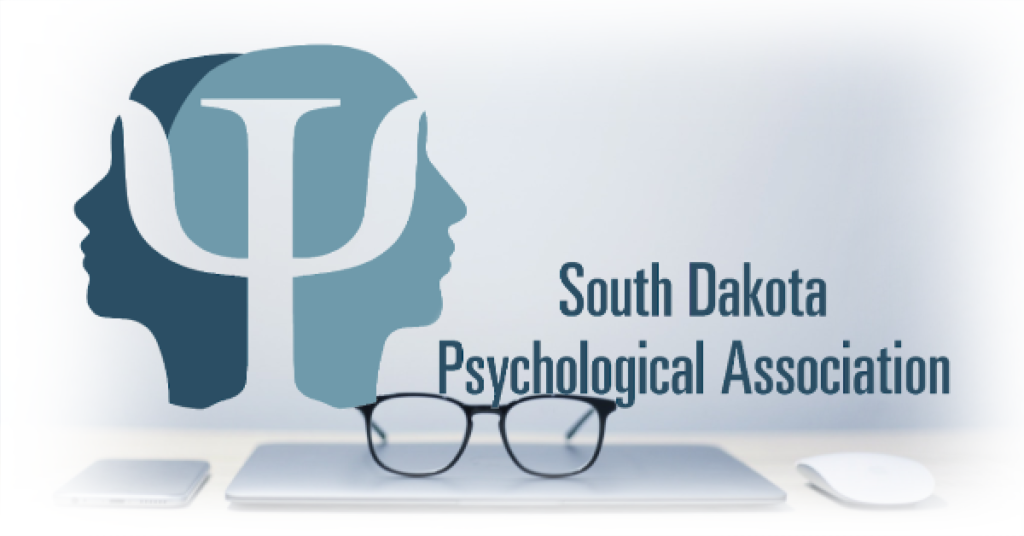 Join us at the 2023 South Dakota Psychological Association Annual Conference on Friday April 21st and Saturday April 22nd to hear from speakers Dr. Daniel O. Taube, Dianna Marshall, and Dr. Rosalie Ball!
---
About The Speakers
Dr. Daniel O. Taube
Daniel O. Taube earned his J.D. from Villanova University in 1985 and his Ph.D. in clinical
psychology from Hahnemann University in 1987, as a member of the Hahnemann/Villanova Joint Psychology and Law Graduate Program. He is Professor Emeritus at the California School of Professional Psychology, San Francisco at Alliant International University, past Psy.D. Program Director, founder and coordinator of the Forensic Family Child. His areas of professional focus include ethical and legal issues in professional practice, child protection, and addictions. In addition to his teaching and research interests, he has been in private practice since 1990, has served on the APA Ethics Appeals Panel for over 20 years, and taught graduate and professional level courses on ethical and legal issues in professional practice for over 25 years. Dr. Taube regularly consults with a wide range of practitioners and community agencies regarding standards of practice and ethical concerns.
---
Dianna Marshall
Dianna Marshall is a member of the Rosebud Sioux Tribe, born and raised on the Rosebud Indian Reservation. She is the Program Director for the Protection & Advocacy for Individuals with Mental Illness (PAIMI) Program. Dianna joined Disability Rights South Dakota in May 1987 working in the Pierre office for five years and then transferring to the Rapid City office. She graduated from the University of South Dakota with a bachelor's degree in criminal justice and a law degree. Dianna is married, has two children, and two grandchildren.
---
Dr. Rosalie Ball
Rosalie Ball, Ph.D. has been a clinical psychologist at the Sioux Falls VA Health Care System (HCS) since 2015. She completed her internship with the Ft. Meade VA Health Care System. She provides individual and couples psychotherapy to an adult veteran population at the Community Based Outpatient Clinic in Aberdeen. She has served as the military sexual trauma coordinator and Mental Health Representative of the Women Veteran's Advisory Committee at the Sioux Falls VA HCS. She has been involved in SDPA as a student representative (2013-2014) while a graduate student at the University of South Dakota and as the president (2019-2020). Currently, she is serving a three year term as a board member of the South Dakota Board of Examiners of Psychologists.
---
Agenda
Friday April 21st
8:30am – 10:00am
Sequence X: Perplexing Problems in Psychological Practice: Decision Science, Ethics & Risk Management Presented by: Dr. Dan O. Taube, PhD, JD
10:00am – 10:15am
Networking Break
10:15am – 12:15pm
Dr. Taube Continued
12:15pm – 1:30pm
Lunch Break (On Your Own)
1:30pm – 3:00pm
Dr. Taube Continued
3:00pm – 3:15pm
Networking Break
3:15pm – 4:15pm
Final Session W/ Dr. Taube
5:00pm
Student Happy Hour/Presentations
Division 1 Dinner To Follow
Saturday April 22nd
8:00am – 9:15am
Annual Meeting Breakfast
9:15am – 10:15am
SD Disability Rights Overview
Presented by: Dianna Marshall
10:15am – 11:30am
Emotion Efficacy Therapy
Presented by: Dr. Rosalie Ball
9 hours of CE credits are available
---
Conference Registration
Full Conference
---
Friday Only
---
Saturday Only
---
Students & Student Sponsorship
---
Hotel Registration
A block of hotel rooms are available for this event at the Holiday Inn Sioux Falls –
City Centre. Room block is available until March 21. Please call: 605-339-2000.
---
More Information